An excerpt from my new book "Wanderlust: Extraordinary People, Quirky Places, and Curious Cuisine," out October 4th.
The White Sands National Monument is about seventy miles from Las Cruces and is notable for two reasons. First, it is the site of one of the world's largest above ground gypsum deposits. Gypsum is a widely used mineral found in cement and drywall as well as ordinary items like toothpaste and dinnerware. In New Mexico the deposits form miles upon miles of powdery white dunes. It is also home to the White Sands Missile Range, one of the major explosive test facilities in the United States since 1945.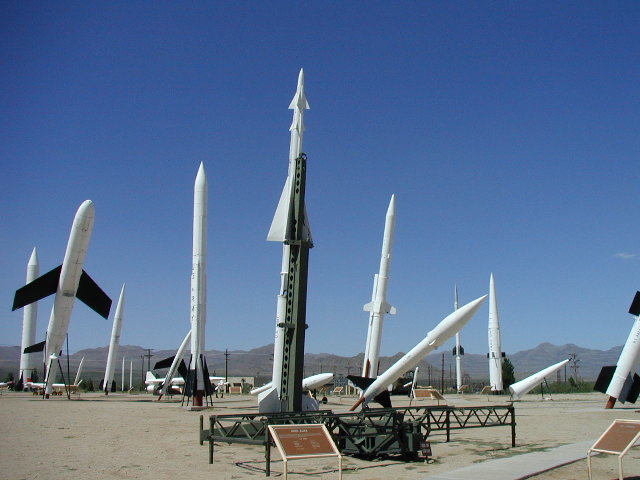 To visit the monument, you must drive through the missile range on highway 70. The park service brochure warns, "White Sand Missile Range completely surrounds the park. For safety reasons both the park and U.S. 70 between the park and Las Cruces may be closed while tests are conducted on the missile range. These closures occur on an average of twice a week. They generally last from one to two hours."
When I entered through the park gates, the landscape looked just like the featureless desert scrub that I'd been driving through for miles. However, I could see patches of white in the distance. As I drove further into the park these mounds of white grew and grew until they engulfed the entire area. In many areas it was white-hot, shimmering reflected light, as far as I could see in all directions. While it sounds and is a harsh environment, it is also breathtakingly beautiful.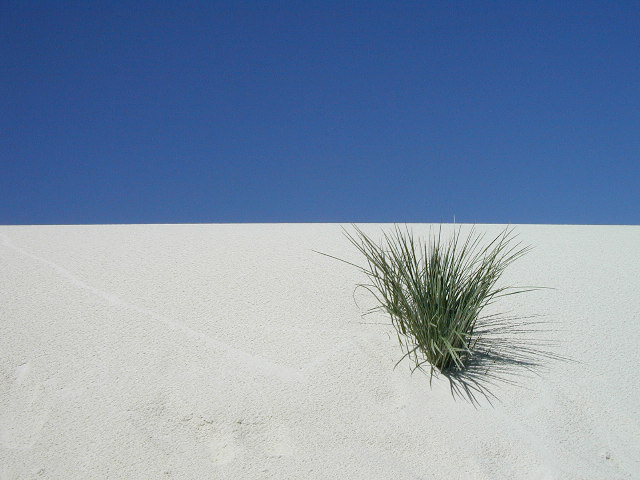 Once out on the dunes there was absolute stillness. There were no sounds, no breeze, nothing but shimmering heat until, repeatedly and abruptly, pairs of supersonic jets screamed across the sky. These pairs of fighters came by every five or ten minutes, they would be gone in an instant and peace would return until the next flyover.
As I walked my feet sank into the powdery gypsum, leaving behind footprints until the slightest wind kicked up. Then all traces would be erased like footprints along an incoming tide. It was easy to see how visitors could feel adrift and get lost. Though I've got a good sense of direction, I hadn't thought to carry my compass and the dazzling white disoriented me. The tall, prominent trail markers were the only thing keeping me from mild panic.
*****
To learn more about Wanderlust, please click here